Join our team at Dublin Dental Care
Do you have a positive attitude and want to grow personally and professionally in a wonderful place to work? Then, please consider applying for your dream job at Dublin Dental Care. We are a small group of professionals who take pride in the quality of care given to all of our patients and guests. Our team members are passionate about having fun, being professional, dependable, coachable, ethical, and innovative. In fact, those are just some of our company's core values. We also believe that culture is an important aspect of a great work environment. We have fun team outings throughout the year, allowing us to bond with other team members outside the office. We offer excellent pay and employee benefits. Our office is conveniently located near the expressways in Dublin, which makes transportation to and from work very easy. For employees that have young children, there are multiple highly-rated childcare facilities near Dublin Dental Care.
A Family Business
Dublin Dental Care is a small, family business that truly cares for all of our staff. We know how valuable every single staff member is to keep our office running smoothly and we appreciate each and every one of you.
Modern Dentistry
We stay current with modern advancements in dentistry and have state-of-the-art equipment to help you do you job better. From digital X-rays, intraoral high resolution cameras, CEREC Crown technology, and Laser Cavity Detection systems, we ensure our staff have what they need to perform at the next level.
Benefits
We take care of our staff and make sure they have the benefits they need from their job. We have health insurance plans available and 401k match, 2 weeks paid leave every year, reimbursement for CE's and scrubs, and more. We also have family day once every 6 months for your family to come in and get a cleaning on us.
Join our Fun, Friendly Dental Team in Dublin
Dental Hygienist (full time and part time)
Licensed and registered dental hygienist with the State of Ohio
Basic life support/CPR certified
Local anesthetic administration (required)
Nitrous oxide monitoring and administration (preferred)
General supervision a plus, but not required
Eaglesoft experience a plus, but not required
EFDA certification a plus, but not required
If you are interested in applying or would like more information, please call (614) 932-0200 and ask for Christina or Lisette.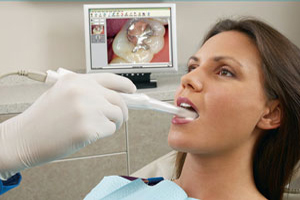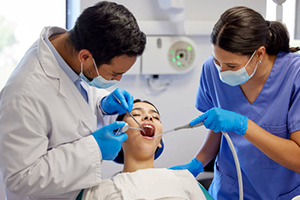 Dental Assistant (full time)
Basic Life Support/CPR certified.
Candidates must be motivated, passionate about dentistry, and willing to learn and adapt to the very high standards and processes of this practice.
Past experience with dental assisting and the use of sterilization equipment are a plus.
Experience with dental practice software is a plus, but not required.
Experience with use of an Intraoral dental camera is a plus, but not required.
EFDA certification is a plus, but not required.
Greeting patients, answering telephones, scheduling, and confirming appointments.
Entering patient information into the office computer system.
Insurance verification, assisting new patients to fill out the registration forms.
Collect and post payments including credit card transactions.
Electronically submitting/preparing insurance claims.
Educating and discussing with patients the benefit coverage and payment options of treatment plans after diagnosed and reviewed by clinical staff.
Tracking all outstanding treatment plans, payments, unscheduled appointments.
Giving new patient tours of our office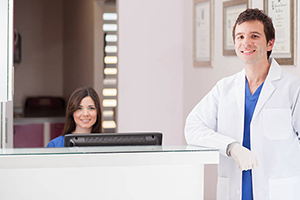 Please fill out our form with your information including your best email address and daytime phone number so we can contact you for a brief phone interview. We will ask for references and schedule a working interview for qualified candidates. We look forward to speaking with you soon.