The People of Dublin Dental Care Make the Difference!
Our team consists of highly-trained, deeply-caring, hard-working and motivated people who approach their responsibilities with a positive attitude and a commitment to high quality performance. Together, we create a pleasant and friendly environment while providing professional, modern dentistry.
Dr. Roland Pagniano, Jr. is the founder and President of Dublin Dental Care and has been in private practice for more than 12 years. He has received national acclaim for his expertise. Additionally, Dr. Pagniano has a passion for teaching comprehensive, state-of-the-art, restorative & prosthetic dentistry to dental students and fellow dentists. Since 2003, Dr. Pagniano has been on the Faculty at The Ohio State University College of Dentistry. He has taught several classes and courses to dental students and is a part-time OSU Dental Clinic Instructor.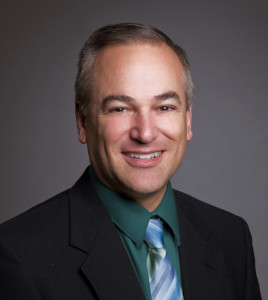 Meet the Dublin Dental Care Team
Lisette Pagniano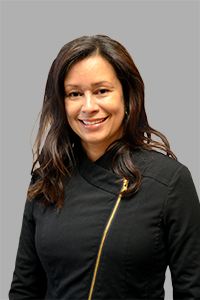 Lisette Pagniano is the Office Manager of Dublin Dental Care. She earned her Doctorate in Dentistry from La Pontificia Universidad Javeriana in Bogotá, Colombia in 1996 and spent the next four years working as a general dentist in private practice as well as in public health clinics.
In 2000, Lisette moved to the United States, and a few years later began working for Dublin Dental Care. She earned her Associate's Degree in Technical Studies in 2003, where she majored in Dental Laboratory Studies and minored in Small Business Management. She also received her Expanded Functions Dental Auxiliary (EFDA) certification in 2004.
Christina Snyder, RDH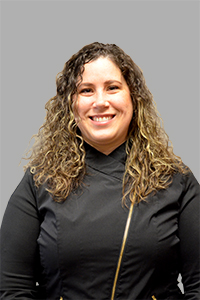 Christina is the Lead Dental Hygienist at Dublin Dental Care and is very excited to make a difference in her patients' lives! It is Christina's hope that she is able to help get you excited about being involved in your own oral health. Her goal is to create lasting relationships with each of her patients to help make dental visits more comfortable.
She is a member of several dental hygiene organizations, including the American Dental Hygiene Association. She plans to continue her education with her fellow Dublin Dental Care staff members, ensuring that she and the rest of the staff remain current on the most recent standards of care.
In her time outside of the office, Christina enjoys spending time outdoors, embarking on adventures with her friends and family. She is also a dog lover and hopes to adopt one in the near future.
Sarah Jerdan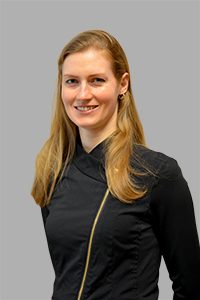 Sarah grew up in Chad, Africa. She came to the USA to attend Taylor University in Indiana. After a year there, she transferred to The Ohio State University where she completed her undergrad in International Relations and Diplomacy. During her time there, she discovered her love of sciences and also completed the necessary pre-dental coursework.
She then joined Dublin Dental Care in 2006 working as a dental assistant to get more dental experience. Although dentistry and people are her passion, she spends half of her week at home with her loves: her wonderful husband and five delightful children.
Besides designing, doing construction, and landscaping her large backyard, she also enjoys traveling, volunteering, dancing and doing new experiences with her family. She speaks French and Spanish and is working on German and Arabic, so be sure to challenge her when you come in!
Jan Pagniano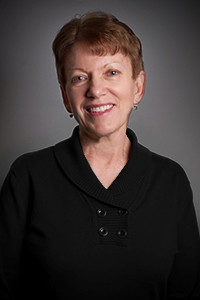 Jan Pagniano is the Front Desk Manager at Dublin Dental Care. Jan has been a core team member of the practice since its inception. She possesses leadership and strong communication skills to help things run smoothly. "I enjoy providing service excellence. My greatest pleasure in life is helping others. My role as Front Desk Manager allows me to do that. I always look forward to meeting new patients, introducing them to Dr. Pagniano and our wonderful team, and welcoming them to our Dublin Dental Care family."
In Jan's free time, she enjoys going to the movies, traveling, fine dining, and spending quality time with her husband.
We strive to operate our business with integrity as we provide the best possible dental care to all patients in a professional, comfortable and friendly environment.
Our Service Values
We provide excellent dentistry to every patient, using the most innovative methods and products available. Our ultimate goal is to achieve superior esthetics, comfort and function for our patients.
Our Patient Values
Our team seeks to develop a strong doctor-patient relationship that is based on trust, respect, loyalty, communication and satisfaction. We help our patients to understand, appreciate, and maintain high-quality dental health.
Our Staff Values
The staff at Dublin Dental Care is hardworking and thoughtful. Our team believes that great dentistry begins with treating people with kindness and respect. To that end, we seek to facilitate a friendly environment in our dental office.
Our Business Values
Our business ethics hinge on trust, honesty, and integrity. We don't believe in selling our patients procedures and treatments that they have not agreed upon. Our patients get what they paid for – optimal dental care that results in a life-long investment of strong dental health.
Our Future Values
We seek to stay abreast of the newest technologies and advances in dentistry, so that we can continually offer our patients the most relevant, current and comfortable dental solutions.